Thank you, Google!
By that I mean, thank you for your continuing campaign to raise your search-engine rankings for good, content-driven websites, and for your escalating war against sleazy ones. You're catching hell for this, Google. But keep giving it back, and keep it up. You're doing the right thing.
By "good, content-driven websites" I refer, of course, to websites like — mine! <grin>. This one. Because it appears that Google's campaign is elevating this website in search results, and I could not be more pleased. This bodes well for the future.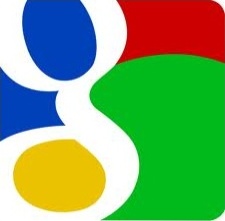 This heartfelt thank-you note is prompted by the fact that this week, for the first time, an anonymous web search for "gary matthews" found one of my websites on the front page of Google's results. (Another was on the second page.)
Here's the scoop: On January 27, I was blessed beyond dreams by acquiring the web-domain "GaryMatthews.com". Other folks had owned this name for at least 15 years, but had never put up a website around it. Once I had it, I uploaded my site — this very site — before day's end.
Then began a long-haul battle to get the site to actually show up in Google and other search engines. There are a lot of people named Gary Matthews. We number close to 700 in the USA alone (according to the White Pages web directory). A bunch of those are celebrities, like Gary "Sarge" Matthews and his namesake son, both Major League baseball players. And many other Gary Matthewses are prominent in their respective fields. Plus you have to count the people named "Gary Mathews" (with one "t"), like the Nashville-area car dealer.
So even with a website bearing my name, it was tough to get Google to place me anywhere near the front page. The tale of my frustration is told in earlier articles: "Owning My Own Name" and "Owning My Own Name — Part 2".
Google Authorship
One important prerequisite, as I mentioned in the previous post of this series, is a recent development called "Google Authorship". This is a tool created by Google as part of its related war on web plagiarism, which has been a mushrooming problem. (When you publish anything really good on the Internet, hundreds of "scraper" sites copy it onto their web pages and claim credit for it, typically outranking the real author in Google searches. At least that's how it has worked in the past…)
Google Authorship means you create a personal Google Plus account, then link that account to your web site or sites in a way that allows Google to verify who you are, and that you actually own the content you create. This is still another of the various ways Google is fighting to create a better, safer Internet.
This means those of us who write our own stuff, and who work our butts off to make sure it's good stuff, can work harder while breathing easier.
A Wrinkle or Two
Some disclaimers:
I have a lotta lotta lotta work to do before I can hope for consistently good treatment from Google. Foremost among those tasks is to fill this site, and my other sites, with genuinely useful content that attracts readers. There's some here already, and much more, God willing, is on the way.
Another wrinkle is that it wasn't this site that showed up on Google front page (twice) this week. This site, as the header says, is my professional author site where I write about writing, publishing, and book-and-web design. (This post, for example, is about writing and web-publishing.)
No, the site that made it onto Google's front page was a different website — my "friends and family" site called GaryMatthews.org. (Not dot-com.) And let's be honest: Although that site was on Google's front page, it was at the bottom of that page.
And this site — GaryMatthews.COM — was around the middle of Google's second page of results.
Not surprising, really, because I've been posting content more often to the dot-org site than to the dot-com site. That may change. Or it may not. I'm happy if either places well.
One thing you should know, if you happen to be checking your own Google results (with or without a website of your own), is this: Google typically "personalizes" search results. That is, when you search, Google knows it's you, and usually knows a lot about you. (A scary lot, but that's a different issue.) And Google naturally assumes you're interested in stuff about yourself, and serves up targeted results accordingly.
This makes it tricky, if you're someone like me trying to figure out where my websites really stand in Google's results. To keep Google from simply stroking my ego by showing me my own sites, I have to search anonymously. Like from a computer than isn't on my home wifi network. Or one where I'm not logged into Google's Chrome. There are a bunch of giveaways that Google uses to tailor its results to me, and those are no good for this purpose.
When I'm testing my Google ranking, I want to see what someone will see in Kenosha or Nairobi, someone who doesn't know me and has no connection to me (at least not a connection known to Google). I've tried in several ways to achieve this, such as searching through an "anonymous proxy". (The web has a bunch of those, that you can find using — oops! — Google.)
Also, Comscore's April report shows that Google controls only 67 percent of all web searches. Another 33 percent are powered by Microsoft's Bing and others. (The "others" include Yahoo, which uses Bing as its search provider, and the soon-to-be-launched Facebook "Graph Search", which also will use Bing as its search provider). As it happens, both of my "GaryMatthews" sites, dot-com and dot-org, have been on Bing's front page for several weeks.
So maybe it's true that Bing really is better than Google! Or maybe this proves the opposite. Please, weigh in! Let the rest of us know what you think about being findable via web search.