Here's hoping you're enjoying spring as much as we are.
As Knoxville gears up for its annual Dogwood Arts Festival, all our flowering trees, of whatever species, are getting into the spirit.
Here are a couple of photos from our eastside Chilhowee Park neighborhood. This first one is the home of our friends, Pete and Jennifer Simon. Their yard is spectacularly beautiful all year, but especially in spring: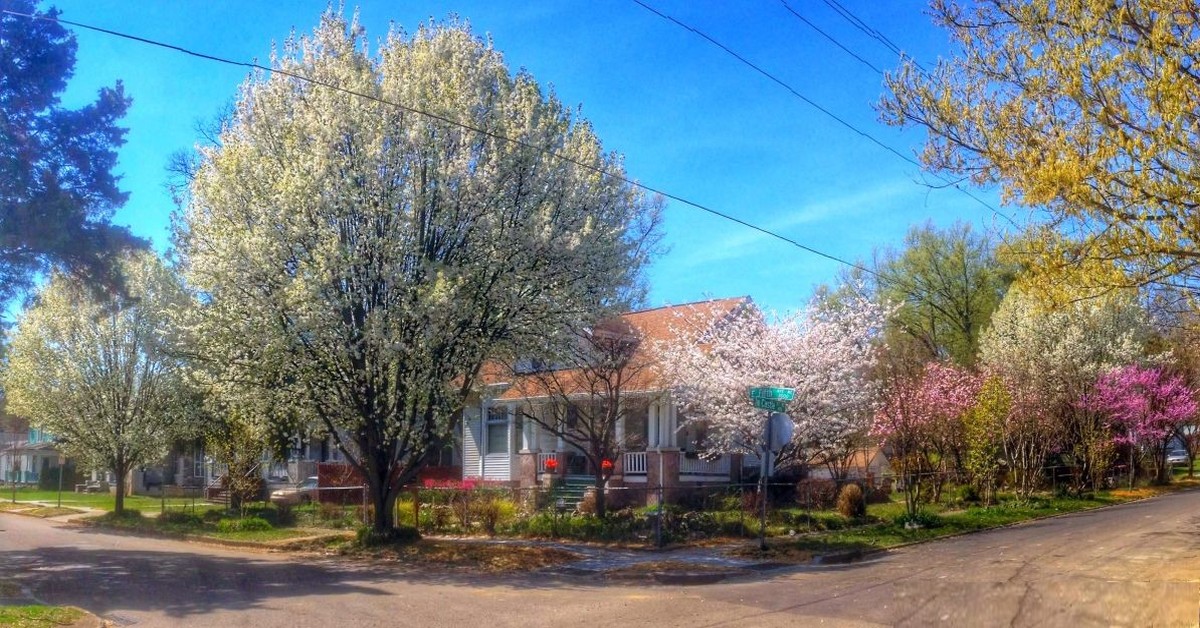 The next one is a panoramic shot of our own yard at Castle and Woodbine. We can't compete with the Simons, but for this shot I got lucky with the lights and shadows:

Full disclosure: The photo of the Simons' yard is one I took last year. And the photo of our yard is three years old. (I posted it before, here.) I'm still working on spring photos for this year — but these strike me as fairly representative of the way things are shaping up.