Cheri and I live just a couple of blocks from Chilhowee Park, an important and historic part of Knoxville, Tennessee. It's the site of the Tennessee Valley Fair, held every September, as well as many conventions and exhibitions.
To us it's a walk in the park: a site, that is, for exercise walking. There's a pond that's fun to circle — lots of ducks, geese, and one big grey heron of which I'm still plotting to get the perfect photo. There also are paths and a large parking lot that serves the adjacent Knoxville Zoo.
Here's a wraparound shot of the pond (click to zoom):
And several shots of various scenes taken as fall colors were winding down. Note the dramatic clouds. As the author of a book called He Cometh with Clouds, I've started noticing those more.
A few days later, while striding around the larger of the two parking lots that serves the park, I captured this shot of a dramatic cloud cover following a rain: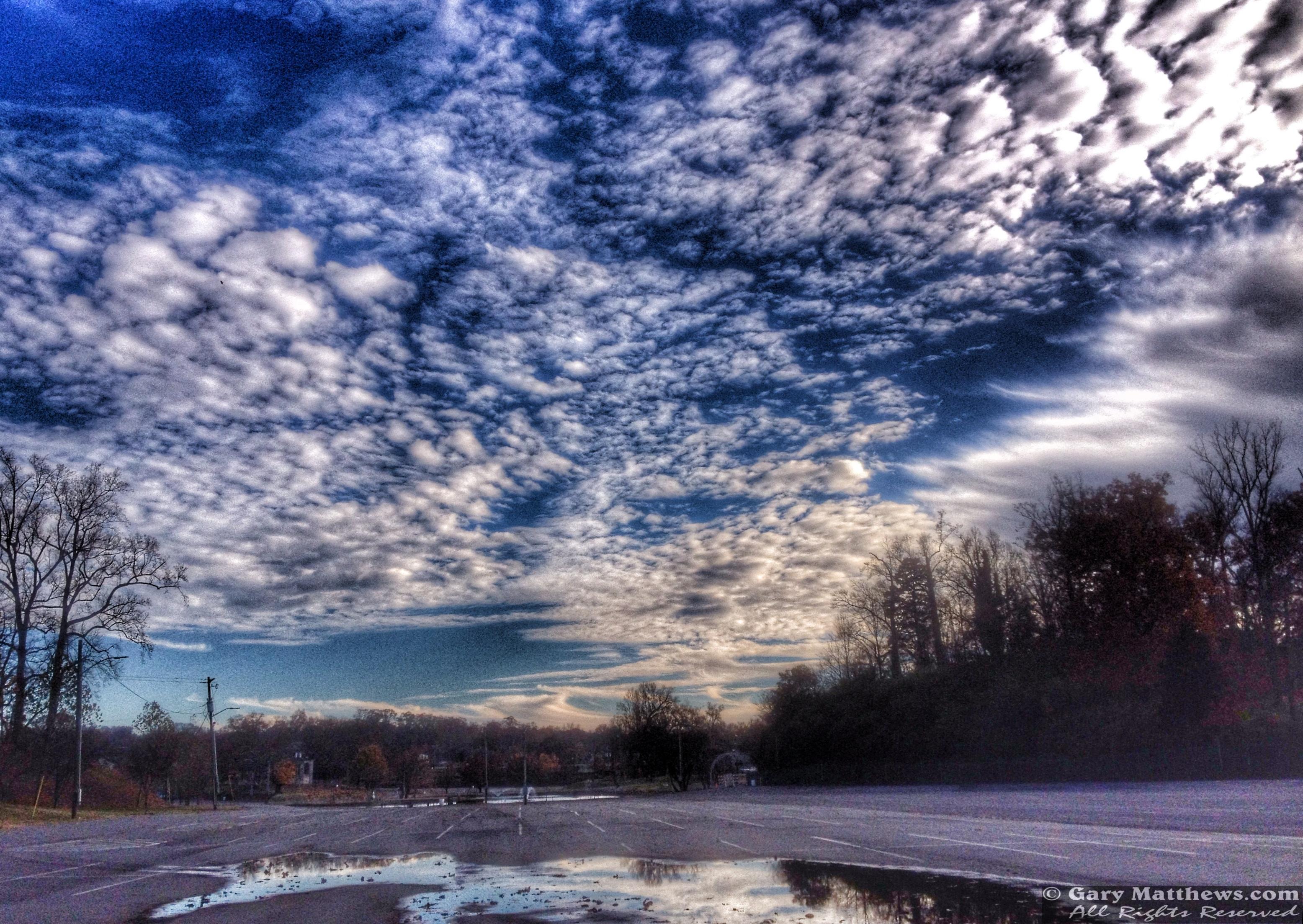 Here is a shot taken a bit later in the fall, after Chilhowee Park was decorated with its annual Christmas lights. I've taken the original image (the dark one, of course) and created an animated GIF file using a negative image of the same photo. Perhaps I should title this one "What I Saw — and What I Imagined!"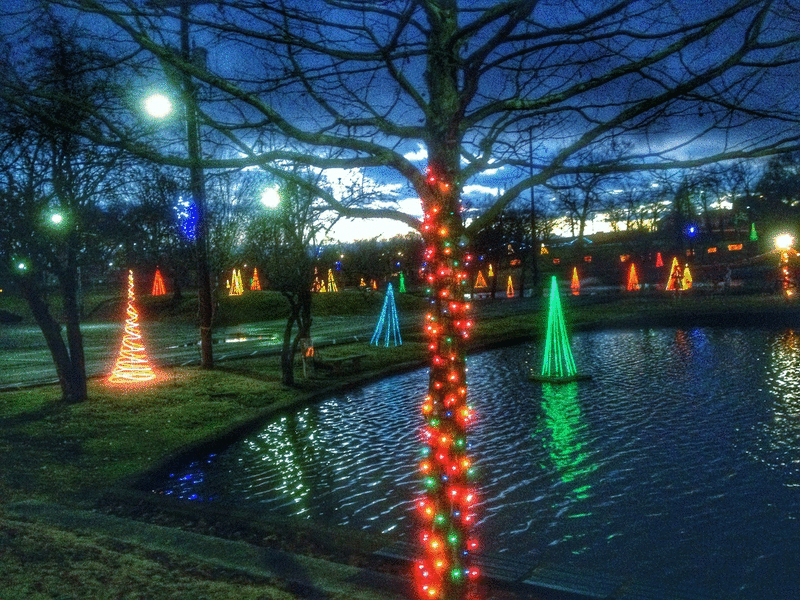 Finally, it occurs to me that any photo account of a walk should include the starting-and-stopping point of that walk. Here it is — the house where Cheri and I live, and from which this walk began.
Please note that this photo, unlike the others shown above, isn't current (meaning taken within the past couple of months). It dates from last spring, which explains the blossoms on the trees. The day was overcast, so I brightened it with Google's Snapseed filter and bumped up the contrast, to better show the blossoms.