The response to my Star Gate picture, posted the other day, has thrilled me. Thumbnail at the right — or visit the original post here.
Nothing, however, thrills me more than the many requests I'm getting to see more of my fractal art.
There are quite a few more images, some of which strike me as sufficiently interesting to justify individual posts. But that takes time!
Meanwhile, therefore, here is a gallery of just a few to which I'm partial: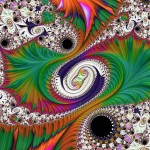 Comments on the "Holiday Table" image above (published on Google Plus as "A Fractal Festive July!":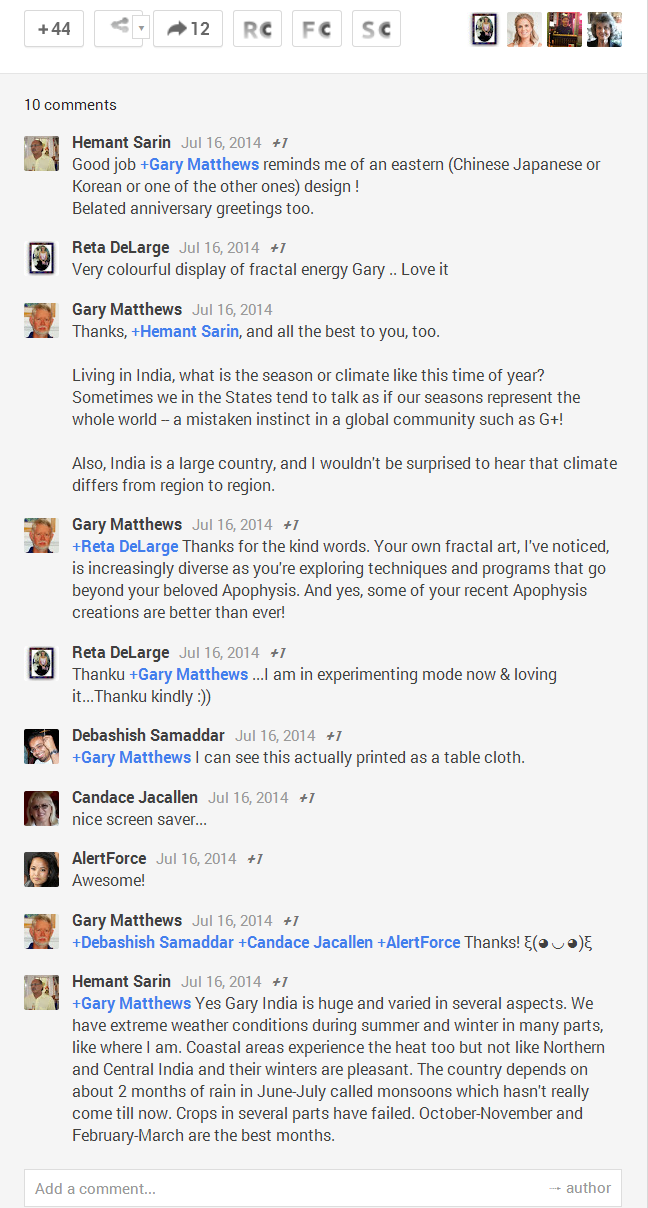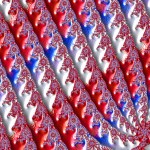 Comments on the "Patriot Parade!" image above (shared on Google Plus under that title):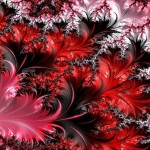 Comments on "A Resonance of Roses" (shared on Google Plus under that title):